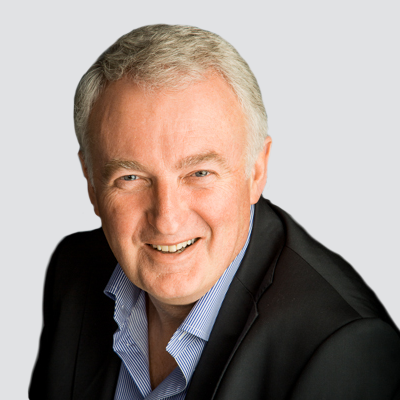 BRIAN CROWLEY
Company: Career Decisions / CDT (Coach Develop Transform)
Telephone: 01 6340077 (Dublin) 061 400664 (Limerick) 021 2355351 (Cork)
Email: admin@careerdecisions.ie
Qualifications and Affiliations
Qualifications
Diploma in Executive Coaching, Irish Management Institute 2009
Diploma in Strategy, Innovation and Change, The Michael Smurfit Business School UCD 2014
Certified practitioner of the DISC (2016), Myers Briggs (2009) and Eqi (2009) psychometric tools
Fellow of the Chartered Association of Certified Accountants (FCCA) (1989)
Affiliations/ Memberships
A Member of the governing council of the Irish Branch of EMCC (European Mentoring and Coaching Council)
EXPERIENCE
As part of the Career Decisions/CDT team who have successfully coached over 400 School Principals, Brian has extensive experience working with executives and senior leaders across a wide range of sectors and has coached them to leverage their strengths and achieve their goals in ways that support the strategy, objectives and overall success of their organisation. He brings to his business coaching a wealth of business and life experiences together with the practical application of world class coaching methodologies.
Brian is a pragmatic Executive Coach who understands what is involved in leading teams and brings expertise, passion and integrity to his work. His coaching style is supportive, direct and results focused.
His extensive knowledge and practical business background gives him a deep understanding of the often conflicting needs and priorities of different stakeholder groups.
Brian collaborates with clients to facilitate problem solving on major issues, helping clients deal with difficult relationships, building self-awareness, confidence and self-esteem. He knows that those in leadership roles can be in a 'lonely place' and that the personal support of an experienced executive coach can be invaluable to personal and professional development and dealing with point in time challenges.
Testimonial
"Brian has been a key resource in my development as a principal. His coaching questions are a scaffold around which I began to build insights into my challenges and options. Brian took the time to listen and understood my values so that he could support me while respecting those values. He helped me identify my core strengths and areas for growth and broke those areas into tangible targets. I appreciated that Brian would regularly remind me of what I had aimed to achieve and helped me to account for that. This enabled me to work through targets when otherwise the hectic nature of school life could have deflected me from those valuable goals. On one occasion when I had a serious issue to address Brian had the integrity to nudge me towards making the big and brave decision that was required."