Why Career Decisions
As an industry leader in Career Transition and Outplacement for nearly 30 years, Career Decisions strengthens your brand and reputation, enhances retention and engagement of remaining staff. Career Decisions partner with HR in organisations to deliver unparallel results. We coach transitioning employees into new roles within or outside the organisation. Our clients find new jobs, three times faster than the national average.
Today's most successful companies actively recognise that people are their most important asset, brand advocates and sources for attracting new talent. When restructuring, downsizing, mergers and acquisitions affect your workforce, choose a trusted, award- winning Career Transition and Outplacement partner whose results speak for themselves.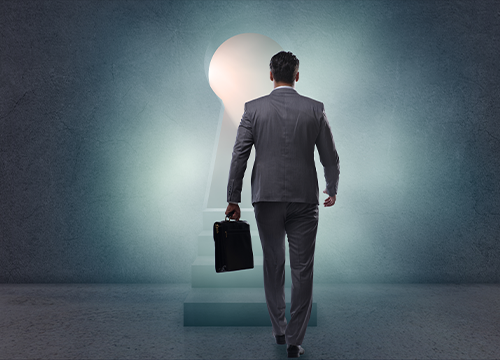 Career Decisions Results: The Industry's Best
2 months  – The industry's fastest average time to re-employment.
80% – The industry's best % for landing at equal/greater pay.
96% – The industry's highest "Very Satisfied" rating.
100% – Satisfaction Guarantee.
Career Decisions provides..
Your employees with the Advantage
The industry's fastest programme  to re-employment.
The industry's best services for receiving job offers at equal/greater pay
Participant-centred from start to finish.
Personalised programmes aligned with your needs.
Accredited Career Coaches.
Comprehensive, mobile-friendly participant career portal, accessible anytime/anywhere/any device.
Highly-responsive, dedicated account manager.
The industry's highest satisfaction rating
Career Decisions provides..
Your organisation with the Advantage
Create positive brand advocates by maximising speed to new employment for transitioning employees.
Strengthen employer brand.
Improve employee engagement and retention.
Enhance ability to attract talent.
Increase profitability.
Ensure minimal litigation.
Positive media coverage.
Positive social media posts.
High participant satisfaction.
"Without exaggeration, I would say that the quality and range of Career Transition Programmes (individual and group) delivered by Career Decisions was exceptional. From an organisational perspective, the positive feedback and experience of employees certainly helped us to achieve our objective of successfully transferring operations to China in a timely manner. Without a doubt, Career Decisions' Coaches went the "extra mile" taking a personal interest in each person and this was clearly shown in the success staff had in securing new jobs with 93% of all impacted staff securing new roles within 3 months. I would highly recommend Career Decisions"

– S O Connor Senior Vice President
Would you like to book a time to talk in confidence about how we could help?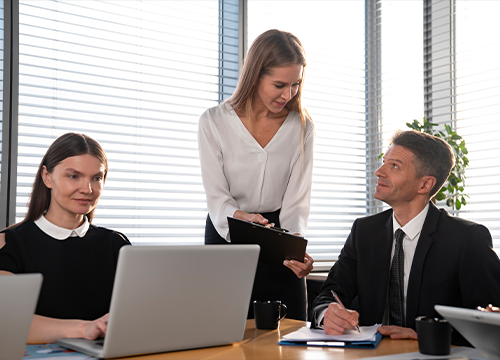 Extensive Range of Personalised Programmes
Since 1994, Career Decisions has been supporting organisations across all industry sectors to meet their Career Transition and Outplacement needs. We offer an extensive range of highly personalised Career Transition programmes for employees at all levels including
Individual Programmes.
Group Workshops.
Blended/Virtual Programmes.
Professional /Managers/Executive Programmes.
We cater for all employees, from operatives/entry-level employees to professionals, managers, C-suite executives and CEOs. Each participant is matched with an Accredited Career Coach to coach them through their personalised programme and ensure a successful transition to a new job –three times faster than the national average. Recognising that not all organisations and individuals have the same needs, Career Decisions takes pride in tailoring our career services to get the 'fit' exactly right.
Scalable Career Support – From 1 to 1,000+ People
Whether you need support for one-off exits or for mid-to-large restructuring and redundancy projects, we have the expertise. Career Decisions has a proven track record and extensive expertise in designing, planning and supporting some of Ireland's largest restructuring, redundancy, redeployment and downsizing projects across both the private and public sectors for almost 30 years.
At Career Decisions, we provide employees with Career Transition Coaching to help them:
Make scientifically informed and confident decisions about their future.
Find suitable jobs quickly – three times faster than the national average.
Identify their development needs and suitable courses to help them upskill/reskill.
Successfully Plan their Retirement.
Set up their own Business.
Three decades of Proven expertise
Career Decisions has established an unrivalled reputation as a leading provider of premium quality Career Transition/Outplacement with offices in Dublin, Limerick, Cork and Belfast. We have a proven track record and extensive expertise in supporting some of Ireland's largest restructuring and career transition projects across both the private and public sectors over the last three decades.
Our Coaching Talent is the Industry's Best
We have a team of the industry's best Accredited Coaches across 32 counties of Ireland and over 2,000 coaches globally across 48 countries.
Industry-Leading Career Transition Programmes
Career Decisions carefully matches each participant with one of our Accredited Coaches.
Our industry-leading Career Transition and Outplacement Programmes include:
Personalised Individual Programmes.
Comprehensive Group Programmes.
Executive Outplacement Programmes.
Customised Virtual Programmes.
24/7 Power My Career Career Portal.
Award -Winning Careerdecisionmaker.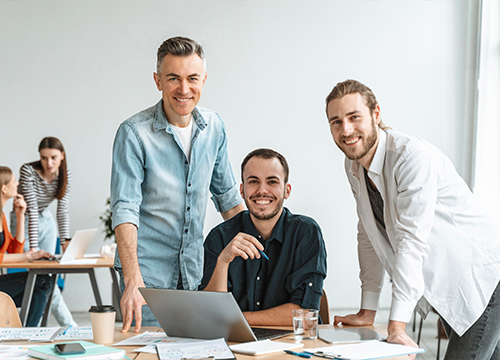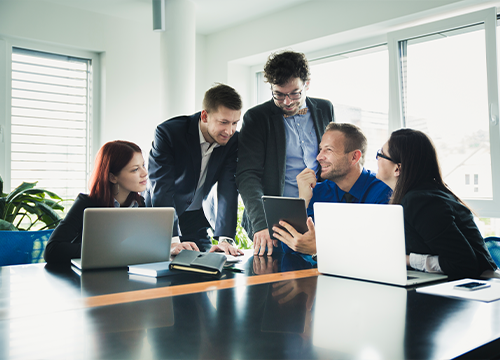 High Touch – High Tech
Our Career Transition Services combine high-touch with high-tech to help candidates secure high quality job offers faster. All participants benefit from our
Award Winning CareerDecisionMaker™ – Clarifying Your future Career Options
CareerDecisionMaker™ is an award winning, web based psychometric Career Assessments that enables people of all ages and education levels to scientifically identify suitable career options for the future. This is ideal for long service employees or anyone who is unsure about their next career move.
PowerMyCareer™ – 24/7 Career Portal for Participants
Our Global Leading online Career Portal – PowerMyCareer™ is a state of the art, easy to use career portal that is packed with a variety of powerful job search tools, on-demand and live webinars, video interviewing, networking as well as an extensive database of contacts in employer organisations. PowerMyCareer™ provides participants with a huge range of leading-edge tools to help them accelerate their success in securing a new job as quickly as possible.
How Career Decisions can help
Consistently, over 90% of clients secure jobs within 3 months – three times faster than the national average.
We would like to support you and your people in providing career transition support and outplacement programmes for employees who may be impacted by redundancy or redeployment.
Below is a summary of our solutions:
Organisational Restructure/Redesign Consultancy.
Design Redundancy & Redeployment Project Plan.
Coaching for Managers – Breaking the News
Coaching for Managers – Leading the Change
Fully Outsourced Outplacement Project Management
CareerDecisionMaker™ – My Future, What's Next Programme
Career Transition/Outplacement:

Executive/Management Career Transition Programmes.
Individual Career Transition Programmes.
Group Career Transition Workshops.
Retirement or Semi-Retirement Coaching.
Start Your Own Business Coaching.
Transform transitioning employees into Brand Ambassadors
We recognise that your people are your most important asset. They are your brand ambassadors and your source for attracting new talent. A positive Career Transition/Outplacement experience can transform former employees into brand ambassadors. This is why, it is important to choose a reputable and experienced Career Transition/Outplacement partner who has a proven track record of working with organisations going through restructuring, downsizing, business closures or mergers and acquisitions.
 Enhance Employee Engagement and Retention
Your investment in Career Transition Coaching not only supports transitioning employees but it will also promote engagement and retention among remaining staff. It protects your reputation and brand as an employer of choice and clearly demonstrates that you care about your staff.
Would you like to book a time to talk in confidence about how we could support your organisation ?
WHAT OUR CLIENTS SAY ABOUT US
"Career Decisions and especially Tom were an invaluable resource and instrumental in me securing a job within 3 months of starting work with them. Tom helped me regain momentum at a time when I was having a crisis of confidence. He was an unbiased and objective resource with a wealth of knowledge and experience of the jobs market. His genuine support and insight helped me to remain motivated and focused on my goals and to ultimately achieve success. I would highly recommend Career Decisions and Tom".

"Applying for jobs is daunting, especially when it had been over 15 years since I last went through this process! However, with the help of Career Decisions I found myself looking forward with confidence to this new chapter as opposed to dreading it. They were extremely professional, supportive and friendly and thanks to their expert help I secured a new job within 60 days. I would have no hesitation in recommending Career Decisions to anyone who is looking for Career Support"

"When faced with the prospect of redundancy after 22 years of continuous employment and 16 years within the same organisation, the whole process feels very overwhelming. I was grateful to be offered the support of Career Decisions by my employer. My Coach made the process easy and enjoyable. She was understanding of my situation but always kept me focused on my goal of finding new suitable employment. Thanks to her support and guidance, my transition back to employment was smooth".

"Having selected Career Decisions as a business partner it quickly became clear that we had made an excellent decision. Career Decisions are very flexible in their approach and were always responsive to our requests. I had every confidence in their ability to deliver a first-class service – which they did. "

"Career Decisions have partnered with me and my HR teams over the past 9 years and have consistently provided the most comprehensive, bespoke and premium quality Outplacement/Career Transition services "