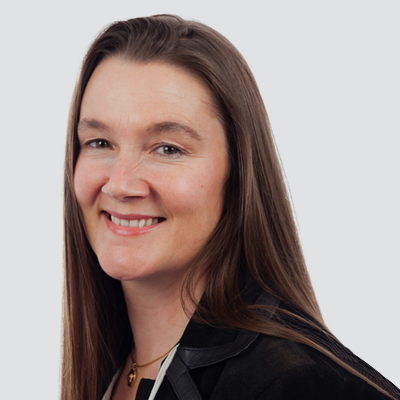 Company: Career Decisions / CDT (Coach Develop Transform)
Telephone: 01 6340077 (Dublin) 061 400664 (Limerick) 021 2355351 (Cork)
Email: admin@careerdecisions.ie
MSc in Work and Organisational Behaviour incorporating Coaching, DCU, 2017
Accredited Coach with the Association of Coaching, 2017
Psychometric testing certification – Test User Occupational Ability and Personality (TUA &TUP), 2017
Mediation Accreditation, Friary Law, 2012
Executive Development Programme in General Management, incorporating Finance for non-financial Managers, Columbia
University Graduate School of Business, New York, 2002
BEng Mechanical Engineering, University of Ulster, 1994
Diploma in Industrial Studies, University of Ulster, 1994
Accredited Coach with the Association of Coaching
Member of the Chartered Institute of Personnel and Development
Accredited mediator specialising in workplace mediation and conflict coaching
Registered with the British Psychological Society for Psychometric testing certification – Test User Occupational Ability and Personality (TUA &TUP)
Experience in one-to-one coaching
As part of the Career Decisions/CDT team who have successfully coached over 400 School Principals, Finola has coached both primary and secondary school principals from a wide variety of backgrounds. Coachees include Principals from DEIS schools, rural schools, special needs schools, newly appointed principals and amalgamating schools and has provided consultancy to several third level academic institutions. Finola has a clear understanding of the challenges faced by senior educational leaders on a daily basis. Drawing on the wealth and diversity of her experience across sectors, she works with clients to gain insight into the issues, facilitating practical and sustainable solutions.
Finola has established a network of contacts through her involvement in promoting STEM subjects within primary and secondary schools and has been a keynote speaker at Engineers Ireland and Women in Engineering events at numerous secondary schools. Principals and education leaders' avail of Finola's expertise as she offers a different perspective, combining technical and business backgrounds with knowledge of the education sector. She has an excellent reputation in enabling growth, new thinking and enhanced performance and motivation with school principal coaching clients, enabling outcomes such as:
• Enhanced skills to conduct difficult conversations with staff, Board of Management (BOM) and parents
• Improved interpersonal relationships with staff
• Highly effective leadership skills
• Enhanced delegation
• Increased ability to prioritise work
• Productivity improvement through efficient time management
• Executive presence
Finola has 25 years global industrial experience where she led culturally diverse global teams in a remote, multi time zone work environment, and has 15 years senior leadership experience with various international teams. She is an accredited coach and mentor and has coached various levels of leaders as they transitioned to more senior/global positions. The wealth of Finola's senior business leadership experience both nationally and internationally, combined with her excellent coaching credentials and expertise, make her an ideal partner for Senior Leaders requiring Executive Coaching. She has experienced many similarities between the challenges facing leaders in education and those in the business world, and discussing those challenges with that different perspective, helps clients to see things through a broader lens, enhancing the potential for identifying and viewing new possibilities. Finola is pragmatic and insightful and helps her clients to develop new tools and skillsets and amplify their natural strengths to achieve their goals and sustain development after the coaching programme has ended.
Finola's specialist expertise includes:
• Leadership & Performance Coaching
• Change Management
• Strategic planning
• Executive presence and impact
• Conflict management and coaching
• Management of Stakeholder Groups and dynamics
• Interpersonal relationship development
• Project management, prioritisation and decision making
• Process development and improvement
Testimonials
"I was heading towards retirement and feeling rather jaded about the job. I was one of the first group to avail of the Principal Coaching Service. It was just wonderful to be able to converse with a professional not in the education sector as it brought a different view to the management and leadership role. I gained an idea of what my leadership style really was, not what I thought I was. I realised through working with Finola that I needed to relinquish some control. My staff were all young and I was trying to do everything and not let them 'have a go' at certain areas of responsibility. I wanted them prepared for when I retired. We are there. The coaching service revitalised me and I was able to see where the school needed to go. It was definitely a very positive experience for me and my school."