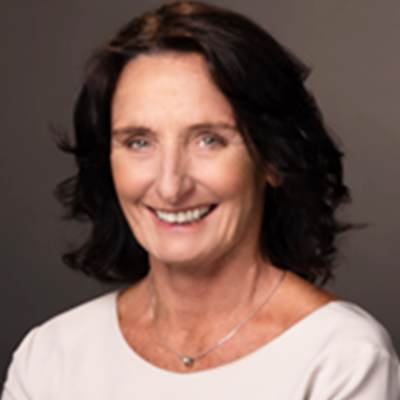 Company: Career Decisions / CDT (Coach Develop Transform)
Telephone: 01 6340077 (Dublin) 061 400664 (Limerick) 021 2355351 (Cork)
Email: admin@careerdecisions.ie
Qualifications and Affiliations
Diploma in Personal Leadership and Executive Coaching, Kingstown College
MSc Psychology, Open University
Diploma Psychology, Open University
BSc Psychology, Open University
B.Ed, NUI
European Mentoring & Coaching Council
International Coaching Federation
Teaching Council of Ireland
Experience in one to one coaching
As part of the Career Decisions/CDT team who have successfully coached over 400 School Principals and as a former School Principal, Helen has a genuine understanding of the challenge's principals face on a daily basis. Helen combines her vast experience in the education sector and her background in Psychology and Emotional Intelligence with her coaching skills. Having Coached principals and teachers, Helen has identified a work life imbalance. Her coaching has helped principals to prioritise, delegate more effectively and visualise future goals and objectives in a more positive light.
As a former Principal of a very large Dublin Primary School, Helen was involved in coaching and mentoring over 50 new teachers, intensively in the N.Q.T. year and regularly throughout their progression to senior leadership roles. Helen supports principals and school leaders in identifying and achieving their personal and professional goals. Coaching with Helen provides time for reflection, in a non-judgemental and safe environment.
Over 200 parents sought coaching with Helen on an individual basis due to her background in Psychology. Her coaching helped parents look at discipline and behaviour management in a unique way and she has successfully developed various management strategies and tools to assist parents.
Over the past eight years, Helen has mentored newly appointed principals. Her role as Mentor encourages and supports principals to maximise their full potential and develop their skills as they embrace their new role of principal.
As a lecturer at Buckingham University (2017-2019) Helen has supported principals, deputy principals and teachers studying for a Masters of Educational Leadership. She also holds the position of Associate Lecturer at Coventry University's National School of Education and Teaching where she coaches new teachers and school leaders internationally.
Helen has served on the Board of Management of two Primary Schools for 21 years with 14 of these years as Principal. She is currently serving on the Board of Management in a Dublin Secondary School and understands fully the role of the Principal and is acutely aware of the increasing demands placed on principals from both internal and external sources.
Helen has a deep understanding of current legislation and circulars from The Department of Education and Skills and is fully aware of the impact Covid-19 has had on schools and on teaching, learning and exams.
Testimonial
"Helen combines empathy and insight with a decisiveness that reflects a rare capacity to focus on the essential elements of a problem or decision. She is a superb communicator, listens attentively and responds incisively according to the needs of others. Helen is uniquely competent, by personality, experience end understanding, to coach other principals, learning their craft and encountering difficulties".