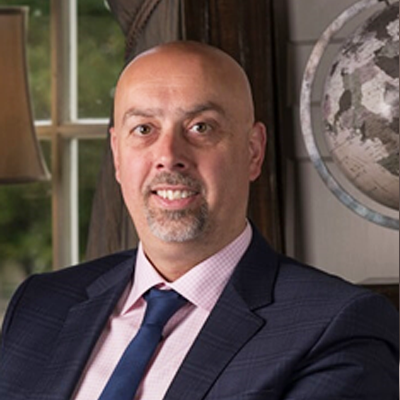 Company: Career Decisions / CDT (Coach Develop Transform)
Telephone: 01 6340077 (Dublin) 061 400664 (Limerick) 021 2355351 (Cork)
Email: admin@careerdecisions.ie
Qualifications and Affiliations
Advanced Diploma in Personal, Leadership & Executive Coaching, Kingstown College, Dublin
Qualified Financial Advisor with the Institute of Bankers Ireland
Professional Certificate in Financial Advice from the National University of Ireland
Certified Emotional Intelligence Practitioner
Associate of the Chartered Institute of Management Accountants (FCA) Level 9 Award
European Mentoring & Coaching Council (EMCC)
Professional Coach, European Coaching & Mentoring Council.
Kingstown College Accredited Coach.
EQI Practitioner (Multi Health Systems Inc certified)
Associate of the Chartered Institute of Management Accountants.
Member of the Teaching Council of Ireland
Member of the Institute of Bankers Ireland
Experience in one-to-one Coaching
As part of Career Decisions / CDT panel of Coaches, Keith brings over 25 years' experience in in coaching, management and training. He has a wealth of experience in professional coaching and has worked with many organisations in both the public and private sectors including University College Cork, University of Limerick, Enterprise Ireland, AIB, Ulster Bank and much more.
With a background in Business and Finance, Keith has guided emerging and high performing senior leaders through change, challenge and chaos. He ethos is to inspire future leaders by changing mindsets to achieve desired goals. As a Coach, Keith guides clients to reframe change as the biggest growth opportunity, re-energises senior leaders to reach their potential and to re-invents company culture to embrace ambiguity.
Keith is known for his empathic and constructive nature and instils confidence in clients harnessing the power of their own self-awareness, self-development and positive progression. Keith has a proven business acumen and provides an independent, impartial, and non-judgemental perspective giving clients a helicopter view which aids them in identifying potential blind spots and viewing new possibilities. As a Coach, Keith is incredibly approachable, patient and speaks in a language that is easy to understand. His natural empathy provides Coachees with a safe and confidential coaching environment that facilitates reflection, identification of stressors and roadblocks, examination of solutions and the setting of meaningful and realistic goals.
Keith's knows first-hand the challenges facing senior leaders and devises practical and workable solutions to overcome barriers including the role of distributed leadership, change management strategies and the provision of an independent "sounding board" where issues can be discussed in an open and honest manner. His practical style makes him an ideal coaching partner for Senior Leaders.
Keith works with Senior Leadership Teams on an ongoing basis; his coaching facilitates increased team communication and helps develop leadership capabilities to enable change. Keith helps team blast through fear and resistance to find their competitive edge. He supports teams across a wide range of situations including cross-cultural leadership, conflict resolution, communication and team assessments.
Keith's specialist expertise includes:
• Leadership and Performance Coaching
• Coaching for Development
• Strategic Development and Vision
• Transformational Coaching
• Team Coaching
• Development of Team Leadership Capabilities
Testimonial
"The leadership and management principles I learned from Keith has increased my productivity, improved communication and even balanced my often-challenging work and family schedule. He helped me become a better leader!"
"I highly recommend Keith's coaching practice. Keith has worked with my business on the basis of financial strategic direction. He was incremental in sourcing funding and moving my business forward. His manner was incredibly supportive. Keith's expert knowledge in business management was second to none. A great connection & support to have in business. Thanks Keith!"