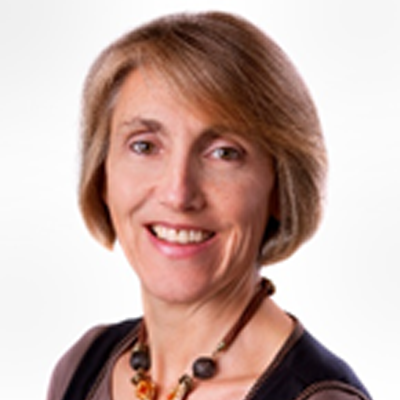 Company: Career Decisions / CDT (Coach Develop Transform)
Telephone: 01 6340077 (Dublin) 061 400664 (Limerick) 021 2355351 (Cork)
Email: admin@careerdecisions.ie
Qualifications and Affiliations
Erickson International Coaching Qualification
Certified Cinergy Conflict Management Coach
FETAC (QQI) Level 6 Award – Coaching B30206
Certified Mediator
Certified Conflict Dynamics Profile, Eckerd College, Florida
Masters in Social Science, UCD
Bachelor of Education, Dublin City University (St Patricks College)
Member of the Association of Coaching
Advanced Member of the Mediators' Institute Ireland (MII)
Experience in one-to-one coaching
As part of the Career Decisions/CDT team of Coaches who have successfully coached over 400 School Principals, Mary has extensive experience in coaching school leaders and has worked with principals and deputy principals at both primary and secondary level. Clients include National College of Ireland, Cavan/Monaghan ETB, Donegal ETB, Longford/Westmeath ETB, JMB Region 10, Presentation Brothers.
With a background in Education and Social Work Mary has had first-hand experience of the challenges faced by leaders working and managing in public sector service-based organisations. Mary has coached leaders on how to deal with difficult conversations, implementation of circular 003/18, change management, delegation, coaching and supporting staff, and performance management.
Mary commenced her career as a Primary School Teacher and worked for 10 years in both primary and adult education sectors. She then transitioned into the field of social work where she practiced as a Social Worker and held a management role within a child protection team. Over the past 15 years, Mary has supported organisations in both public and private sectors to build high quality robust relationships within their teams and a culture of open and transparent communication.
As an accredited Mediator and Trainer of Mediators to certified level, Mary has trained many school leaders in conflict management and conflict resolutions skills. Mary specialises in coaching for leaders and managers around building positive and resilient working relationships. She has specialist expertise in coaching Leaders and Managers' to navigate difficult conversations with greater clarity and confidence.
Mary's specialist area of expertise includes
Developing skills to deal with difficult conversations with parents and staff
Prioritising value systems and basing all decisions through that value system
Being more strategic around building effective relationships with teams
Tackling difficult issues instead of procrastinating
Connecting with one's innate resilience and confidence to grow as a leader
Learning to present and implement change management initiatives more effectively
Engaging in effective performance management conversations
Feedback from clients comment on Mary's non-judgemental, patient and naturally curious style. She is seen as an experienced and highly competent communicator with a wealth of knowledge and tools to support effective communication and relationship building in the workplace. Mary brings a warm, supportive, empathic yet very focused approach to her coaching. She has a huge belief in the innate resilience and potential of each person and the role that mindset brings to one's approach to any aspect of work or life. She is passionate about how our mindset and skillset can work together to transform even the most challenging relationships in a workplace context.
Testimonials
"The challenges that we face daily as educational leaders are many and varied, this prompted the Principal of the Junior school to address the Board to look for coaching. The benefits of these sessions have been crucial in my response to the Covid-19 pandemic as there has been and will continue to be challenges and difficult decisions faced by leaders within schools amongst staff, parents and pupils in dealing with school resuming. I would wholeheartedly recommend these sessions as it clearly makes any leader reflect on their ideology of why they are in their role and makes you base many decisions on your moral view of education and who it should ultimately benefit."
"Mary developed and delivered a bespoke training programme aimed at senior school leaders and middle leadership staff to support the implementation of Circular Letter 03/18. School leaders at both senior and middle management levels gained understanding of cultural change as outlined in the Circular which provided a platform for embedding good leadership and management practices in our schools."