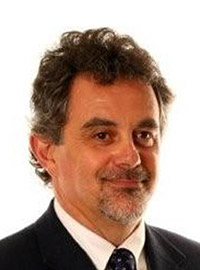 EXPERIENCE
Noel has extensive experience across multiple industry sectors and as a behavioural scientist he is passionate about helping leaders release their potential and deliver superior performance. His coaching style is client driven and has as its core aim, the identification of goals and the enablers that will see those goals realised.
Noel provides a stimulating and challenging environment where the focus is on maximising performance and job satisfaction.
Noel works with coaching models which are reliable, valid and proven to work. However, he also recognises that all the expertise in the world is of little value unless it is coupled with a strong element of respect for the uniqueness of each person and their issues. He is a facilitator of change who engages his clients in possibility thinking, holds them accountable to complete their plans and challenges them to be their very best – an approach which results in real growth, real movement and career success.
Masters of Science (Strategy & Innovation), NUI Maynooth 2012
Masters of Science (Leadership) Roffey park Management College/University of Salford, UK. 1995
Diploma in Coaching, Kingstown College 2008
Bachelor of Business Studies (Hons), HR major. NIHE Limerick (University of Limerick). 1980
Master Trainer in Interaction Management / Team Action Programmes. DDI
Master Trainer in MAX (Performance Management) DDI
Master Trainer Developing Trainer Skills
Trainer in Situational Leadership
Trainer & Coach in Essi Systems Programmes in Resilience & Stress Management
Facilitator and Trainer – Conflict Dynamics Profile 360
Level 2 BPS psychometric test user for a broad range of aptitude and personality assessment instruments.
Master Trainer in Targeted Selection, DDI
Emotional Intelligence (EQ Map)
Fellow of the Irish Institute for Training and Development. Awarded Fellowship in 1995
Fellow of the Chartered Institute for Personnel and Development. Awarded Fellowship in 1991
Member of Irish Management Consultants Association. Member of IMCA since 2008
"I really enjoyed working with Noel. His depth of knowledge and ease with delivery of the right content and coaching at the right time to meet my needs was superb. He quickly gets to the nub of an issue and understands where the focus should be. Noel ensures you are accountable and will ask the difficult questions that you might be avoiding. He equipped me with practical tools and frameworks for my executive development and he has in no small way made an impact on my work, leadership and communications."