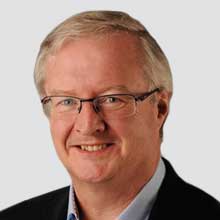 Company: Career Decisions / CDT (Coach Develop Transform)
Telephone: 01 6340077 (Dublin) 061 400664 (Limerick) 021 2355351 (Cork)
Email: admin@careerdecisions.ie
Qualifications and Affiliations
MSc. Personal and Management Coaching, UCC, 2016
MBA, Open University, 1999
Professional Diploma in Management, Open University, 1997
QFA (Qualified Financial Advisor), UCD, 2011
Certified Diploma in Accounting & Finance, ACCA, 1995
Certified Mediator – Mediators Institute of Ireland, 2017
Certified Test User British Psychological Society for Ability and Personality Assessments Roche Martin Emotional Capital Report (ECR) & ECR 360 degree feedback, 2018
Art of Developmental Coaching – Coaches Rising
Leadership Development Framework Certification – Harthill, 2019
Member of the Association for Coaching
Member (RQTU) British Psychological Society
Mentor with BizMentors.ie (not for profit)
Experience in one-to-one coaching
As part of the Career Decisions/CDT team who have successfully coached over 400 School Principals, Sean brings over 30 years of leadership experience which includes working as a senior manager, management consultant, organisational advisor and coach. Sean has worked with over 40 School Principals and School Leadership Teams over the past two years.
Sean has a strong background in people development, team building, performance management and transformational management. He has an excellent record of developing and motivating others to higher levels of performance and maximising their potential. Sean is also a qualified Mediator and is experienced in the areas of conflict management and dispute resolution.
As a coach, Sean is very approachable, empathetic, trustworthy, reliable and ethical. He has excellent interpersonal skills which allows him to quickly develop a good rapport with his coaching clients. His clients are very complimentary of his non-judgmental approach which facilitates the development of trust, openness and a strong coaching relationship.
Sean is very strong in the area of Solution Focused Coaching and is adept at enabling leaders find solutions that work for them. He places a particular emphasis on coaching leaders to increase employee engagement and to develop cohesive high-performing teams.
Sean's specialist expertise includes:
• Managing change
• Staff relations
• Staff development
• Conflict management and dispute resolution
• Performance management
• Assisting leaders to understand their strengths and areas for development
• Transformational management
Sean comes from a family of teachers. His mother was a teacher and a former school principal and his two sisters are both teachers, as are a large number of his extended family. Both Sean and his wife, Mary, have served on school Boards of Management and parent-teacher organisations at both primary and secondary level in the past.
Sean brings to the coaching relationship, a combination of extensive qualifications in coaching and management, years of leadership experience, first-hand experience of the challenges of school management and a practical approach to coaching that enables leaders perform to their optimum.