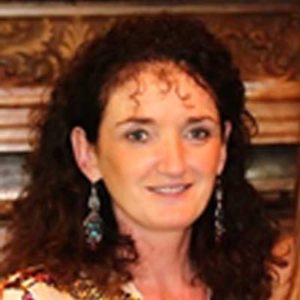 Company: Career Decisions / CDT (Coach Develop Transform)
Telephone: 01 6340077 (Dublin) 061 400664 (Limerick) 021 2355351 (Cork)
Email: admin@careerdecisions.ie
Advanced Diploma in Personal, Leadership and Executive Coaching, Kingstown College, 2021
Diploma in Computers in Education, University College Dublin, 1982,
Higher Diploma in Education, St. Patrick's College, Maynooth, 1979,
Bachelor of Science, St. Patrick's College, Maynooth, 1978
Member of the European Mentoring and Coaching Council (EMCC) and Member Teaching Council of Ireland
Facilitator Middle Leadership Cluster Pilot Project, Centre for School Leadership (2021-Present)
Experience in one to one coaching
As a former School Principal of Dominican College Sion Hill, Sheila is passionate about supporting fellow principals in fostering a culture of continuous improvement, most notably through using school self-evaluation.  As an accredited Executive and Leadership Coach, Sheila is personable, adaptable and has often been described as a 'motivational leader'. With over 40 years' experience in the education sector, both as a principal and later as a facilitator with the Centre for School Leadership (CSL), Sheila brings a wealth of invaluable knowledge and insights to her coaching assignments. She fully understands the daily challenges faced by principals and the difficulty in finding the time and resources to implement and embed the range of new initiatives brought out in recent years. In combination with her excellent interpersonal and communication skills, Sheila always maintains a big picture focus and works in an agile manner which she believes is a key pillar in her success as an Executive and Leadership Coach. She has coached principals, deputy principals, assistant principals, middle management and teachers in the post-primary sector on a broad range of issues including school self-evaluation, student leadership, academic tracking and shared vision. She is held in high regard by fellow principals and the feedback from them and coachees is consistently positive highlighting Sheila's senior leadership experience and expertise.
Following coaching with Sheila, coachees have reported they achieved the following outcomes:
– Greater understanding of their own values, strengths, and beliefs

– An ability to build strong relationships with others

– Realising the importance of taking responsibility and accountability for themselves and their actions

– The capacity to encourage and develop leadership capabilities in others

–  Tools and resources to navigate and manage difficult conversations

–  Improved confidence and self-esteem

– Greater self-awareness and an ability to better manage emotions

–  Willingness to reflect, receive feedback, and seek ways to improve
As a former School Principal, Sheila modelled expected and appropriate leadership behaviours that promoted positive interactions between teaching staff, administrative personnel, students and parents. She clearly communicated the guiding vision to teachers, parents and students in a way that empowered the whole school community to translate the mission into action. She modelled mutual trust, respect and shared accountability. Sheila developed an exemplary student leadership programme. WSE-MLL noted "promotion of student voice, student leadership and student involvement is exemplary, wide-ranging and innovative."
Team Coaching Experience: As a former Principal, Sheila has a proven ability to build positive relationships and inspire trust which has enabled ISM teams to achieve their team goals. Sheila has coached in-school management and middle-management teams in creating a dynamic and positive workplace culture that aligns with the schools' mission and values. She empowered groups to take on key areas and to lead aspects of school development according to their expertise, thus building leadership capacity. In addition, she actively consulted and engaged with students in evaluating teaching, learning and assessment practices.
Sheila provides coaching to teams on a range of issues such as improved performance, leadership, effective communication, building strong working relationships, and shared vision and values. Practical outcomes include:
–  Maintaining focus and a positive attitude in challenging situations-  Managing and co-ordinating teams with varying perspectives in working towards a common goal-  Collaboration across and among teams and accepting responsibility for both team successes and failures
– Improved communication between teams and their members

– Enabling team members to manage and adapt to new situations

– An ability to effectively communicate with a range of different stakeholders
Testimonial
"Sheila has a wealth of knowledge and expertise in the field of education and in particular leading a secondary school. She has shared this experience in a professional and caring way. Sheila has empowered me to take on roles and responsibilities that I thought were out of reach. She has encouraged me to move out of my comfort zone – I have grown personally and professionally because of this. Sheila's energy is infectious, and it is a privilege to work with her. Her support, motivation and coaching has given me the tools to challenge myself and pursue further roles in education."
"Sheila is an expert and a driving force in the area of education and is a true professional. Sheila has generously shared her knowledge and experience with me and others in an inspiring and sincere way. Sheila has motivated and encouraged me to believe in my potential to be a leader in education – her coaching empowered me to engage in self-reflection, build my self-esteem and ultimately had a transformative impact on my interview skills. The mentoring I have received from Sheila has been invaluable. Sheila's passion for education and her desire to share that with others is infectious."